I got lucky. When I visited Sikkema Jenkins & Co. back in Feb, it was for another artist's work (which was wonderful, left an imprint on me, and I will post about Brenda Goodman's self-portraits too). It was by chance that I "met" Maria Nepomuceno.
I mean — these works totally took me by surprise, effectively stretching the capacity of my eyes because - it's art: you can't TOUCH it - and really, you see it, right? the bodies, all the bodies here. These bodies called for something way more visceral and tactile an experience than my eyes sitting there in their sockets can give.
I didn't touch, and I was masked, so I spent most of the visit trying make sure my appendages, hands kept close to my body (I'm sure I'm magnitudes of clumsier when masked)…Anyway - what do you think - no: feel? In its presence (virtually, but still…) what does it do for you? TO you?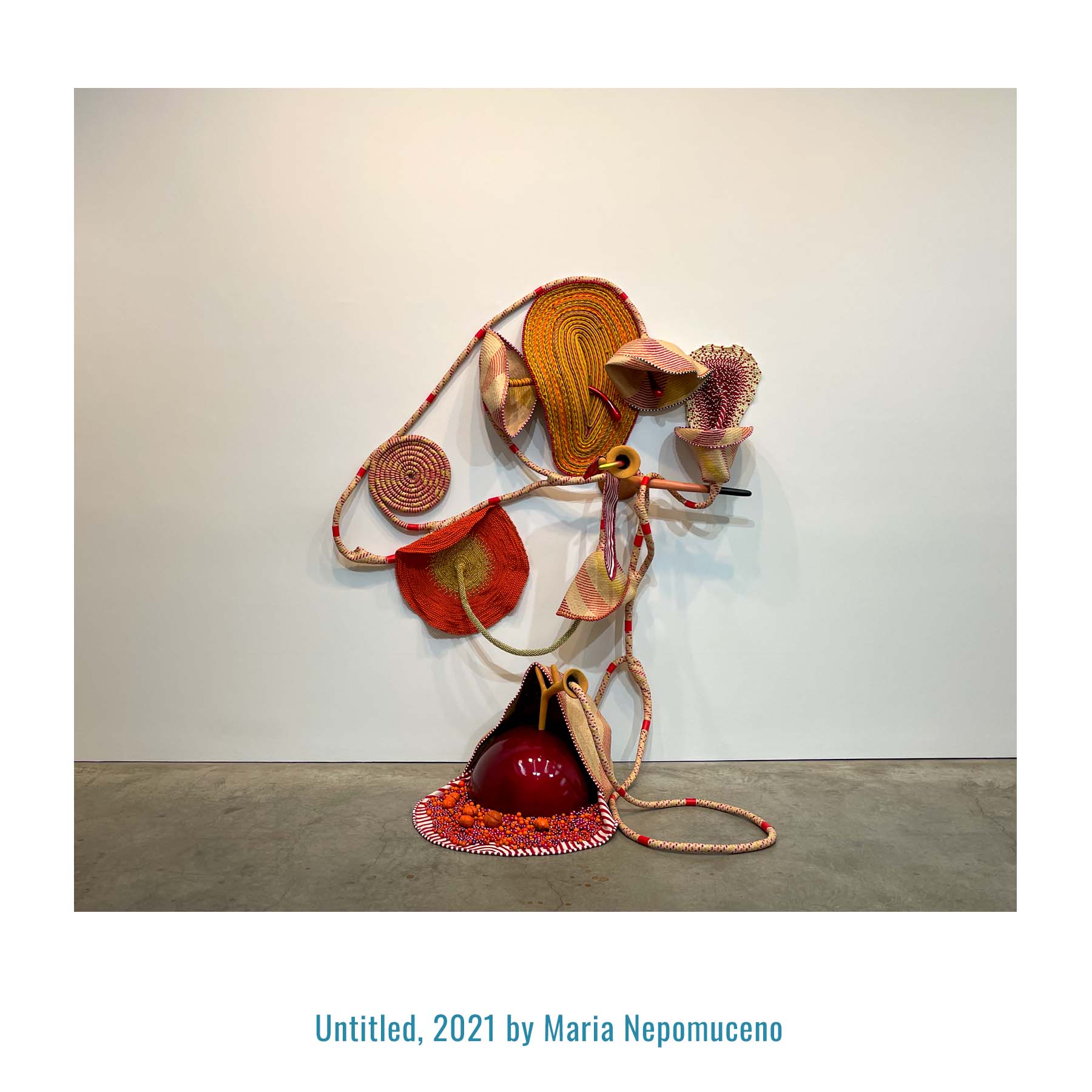 Untitled, 2021
Straw, ropes, beads, ceramic, resin
78 3/4 x 70 7/8 x 39 3/8 inches
---
Out of the window 3, 2021
Ropes, beads, clay, straw, resin, wood, glass, iron
82 5/8 x 59 1/8 x 29 1/2 inches
---
Out of the window 1, 2021
Ropes, beads, straw, resin, wood, glass, iron
89 3/4 x 47 1/4 x 23 5/8 inches
---
Roda das encantadas, 2021
Ropes, beads, straw, ceramic, clay, fabric and resin
315 x 157 1/2 x 39 3/8 inches
---
Out of the window 2, 2021
Straw, beads, clay, paper, wood, glass, iron
80 3/4 x 65 x 32 1/4 inches
---
Untitled, 2021
Ropes, ceramic, clay, beads, wood, glass, iron
59 1/8 x 39 3/8 x 33 1/2 inches
---
For more about Maria Nepomuceno…
Instagram: @maria.nepomuceno
Maria Nepomuceno's website
---